Remember Your Blessings Through The Holidays and Beyond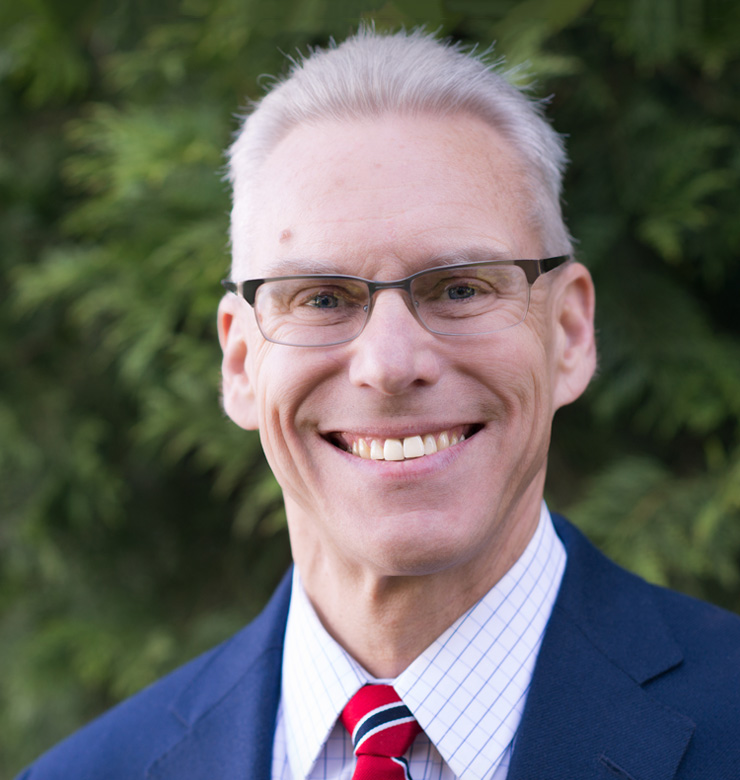 2020. What a year it has been so far. Our lives changed dramatically last March with the COVID-19 outbreak. At the time, most people thought that with the implementation of safety protocols our lives would get back to pre-pandemic conditions by the end of the year. Unfortunately, this won't happen. We now know that the pandemic will be with us for some time to come. Hopefully, by the summer of 2021, effective vaccines will be available to the public. If so, we may be able to start having a normal life again with kids returning to school, family vacations, walking around without a mask, giving each other a hug instead of a fist bump and so many other things. The restriction on social gatherings has been especially difficult. We've had to give up backyard barbeques, company picnics, birthday parties, church services, weddings, concerts, sporting events, you name it. Our kids lost their chance to go to summer camp, play sports and interact with their friends. On a personal note, it has been difficult to watch my mom and dad refrain from embracing their grandchildren. So many joys that we used to take for granted have been put on hold Along with COVID-19, we've experienced social unrest, devastating wildfires and a nasty political climate. All of this in 2020, and the year isn't over yet. Sometimes we can't help asking ourselves, "What's next?" With all of these life changes and challenges, it is natural to be stressed, even depressed. When this occurs, it is best to talk to someone. Comforting words from a friend, a spouse or family member can make a big difference. Knowing that we're not alone with our feelings can be just the therapy we all need. Sometimes it takes more though. A professional counselor can be extremely helpful in assisting any of us with our troubles and maintaining our overall health. So, reach out to someone. Don't forget, as an employee of Wildish you and your family have access to the services provided by Cascade Behavioral Health and EAP. Cascade provides free, confidential counseling services. Their experienced, professional staff are just a call away. Look up www.cascadehealth.org to find out more or call 541-345-2800. On a final note, these times have provided an opportunity for reflection, to count our blessings. Many of us haven't been able to see our children who live far away. While this is difficult, we take comfort in knowing they are safe and healthy. This is truly a blessing. We are surrounded by life's blessings each and every day, we just need to remember to look for them. How many blessings have you counted today?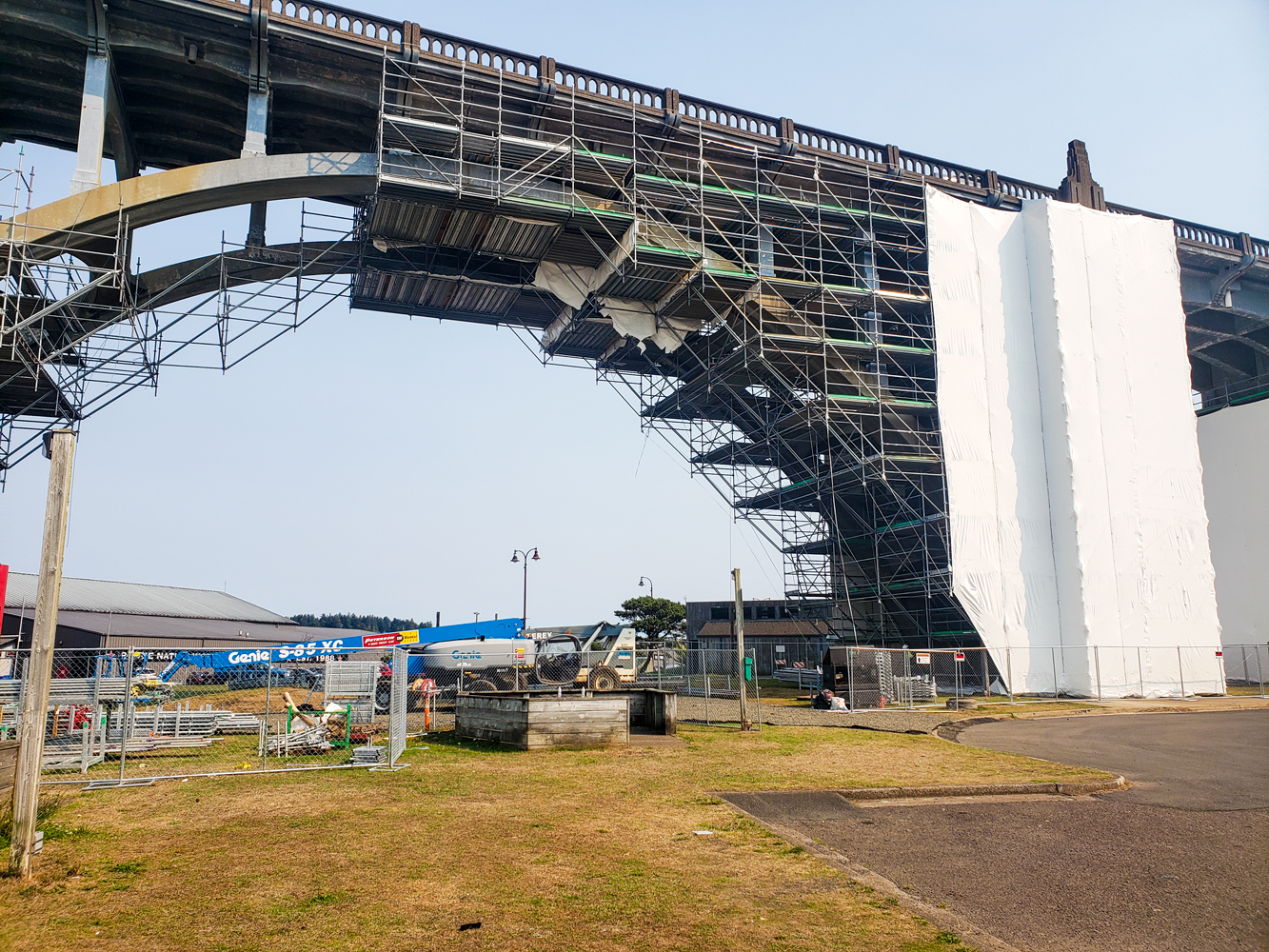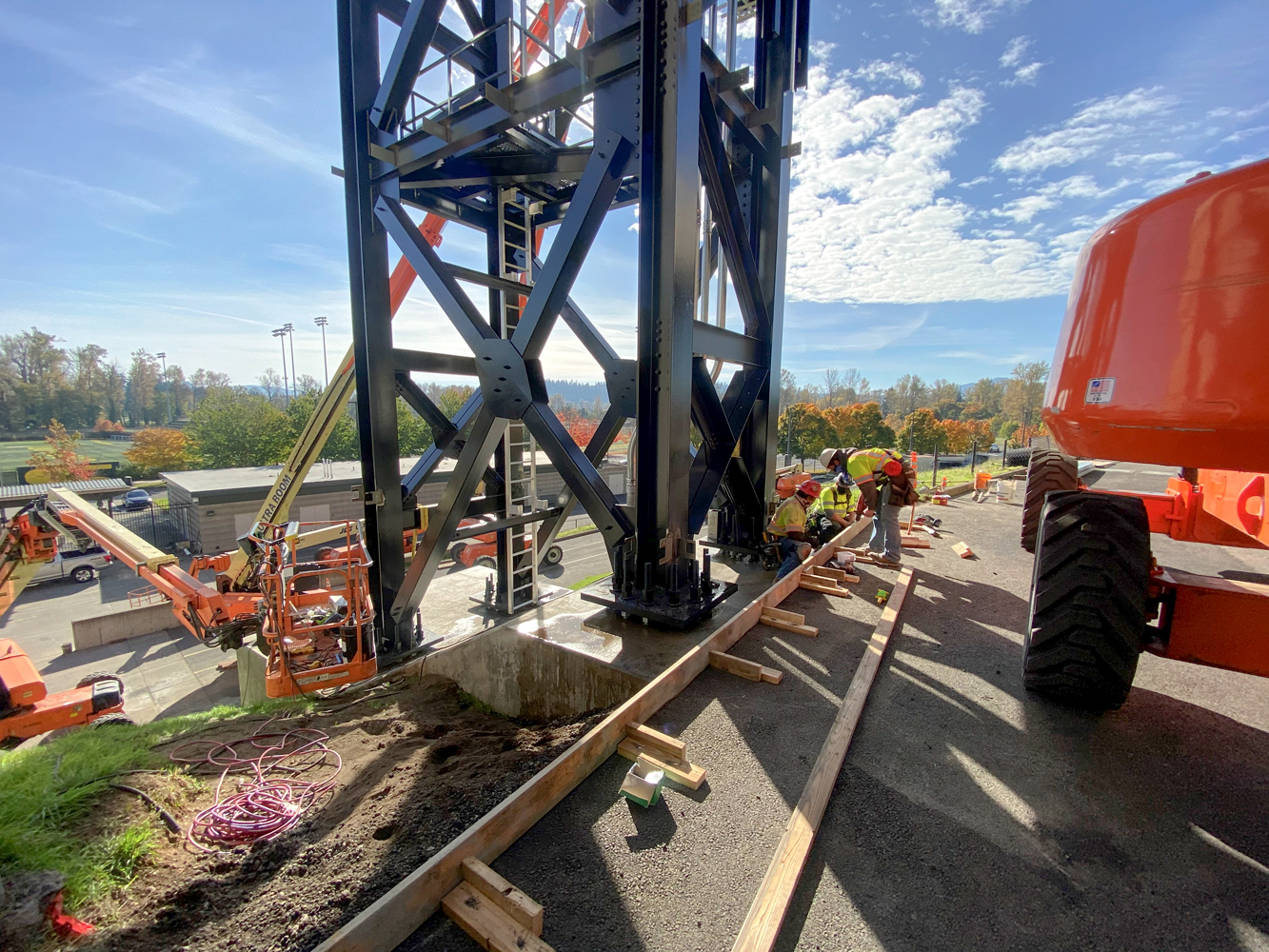 Around the Yard
Babies WCC project manager Colin Cunninghamand his wife, Jolene, welcomed their first granddaughter, Zuri Nicole Ross. Zuri was born on August 26th to their daughter Erin and her husband, Chris. She weighed 7 pounds 12 ounces and was 21.5 inches long. Of course, Colin reports she is the cutest baby ever! WCC employee Stormy Bateman, along with his wife, Whitney, and their three-year-old son Declan, welcomed baby Dawson on July 17th. Dawson weighed 9 pounds 14 ounces and was 21 3/4 inches long. WCC supervisor Jason Johnsonand his wife, Liz, welcomed their fourth child, son Finley James. Finley arrived on July 18th at 8 pounds 5 ounces and was 20 inches long. Older siblings Felicity, Jaden, and Caleb are excited about the newest family member, too! Congratulations to all on the newest members of the Wildish family! Welcome Joel Fairchildjoined WSTP as a PM. He lives in Vancouver with his significant other, Lisa Jewell (a chiropractor), and 3-month-old son, Charles. He has 12 years of heavy civil/highway/bridge experience. Originally from Eugene, he earned his bachelor of science degree in sociology with a psychology minor from the University of Oregon. Now that's an interesting major for a construction guy! Joel contends that it has helped him many times in his dealings with owner representatives. Welcome, Joel and family! Retirement Raleigh Larsonretired October 2nd after more than 41 years with Wildish. He and his wife, Becky, plan to spend more time with their grandkids and kids, as well as do other traveling. Raleigh worked for Willamette Crushing, Wildish Construction, Wildish Southwest and Wildish Standard Paving, thereby allowing him to gain a unique perspective on many parts of Wildish. Thank you, Raleigh, for your dedication!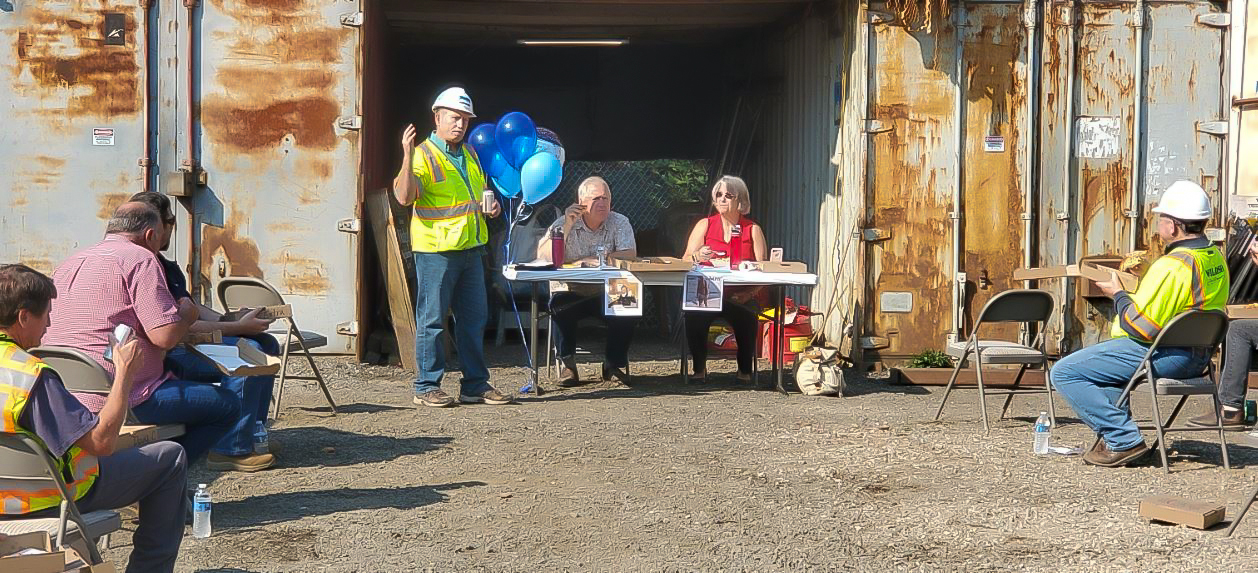 Recognition of Service
Special thanks go to all who joined Wildish one, five, ten, fifteen, twenty or more years ago during the months of November, December, and January
43 YEARS Karl Walrod 29 YEARS Tom Bosworth 24 YEARS Tom Bumgarner 23 YEARS Tina Merrill, 21 YEARS Tom Miles 20 YEARS Jim Gibson 15 YEARS Linda Bickers, Ryan Winn 5 YEARS Misty Flatt, Andi Mendes 1 Year Tyler Pulliam, Michael Emhoolah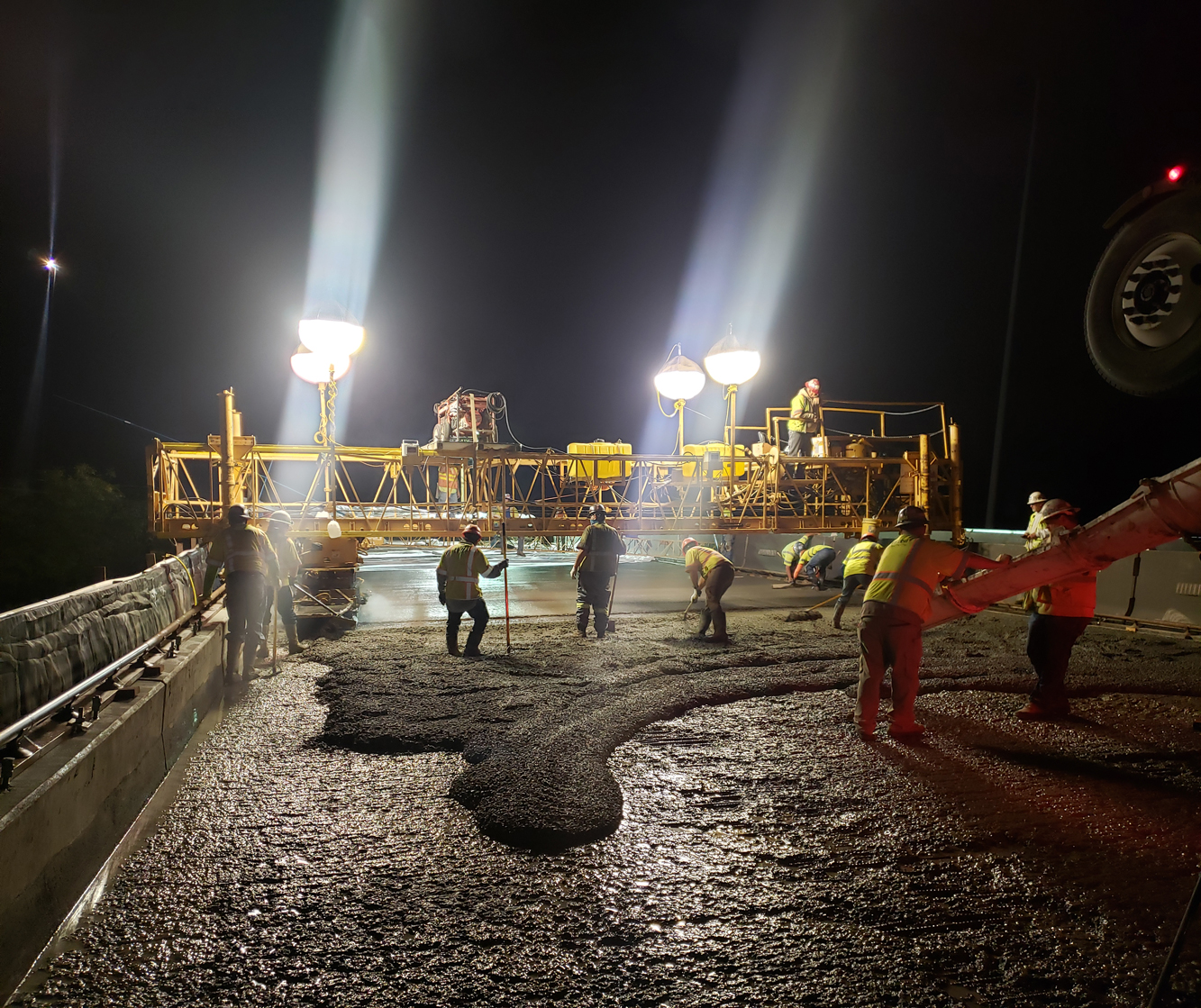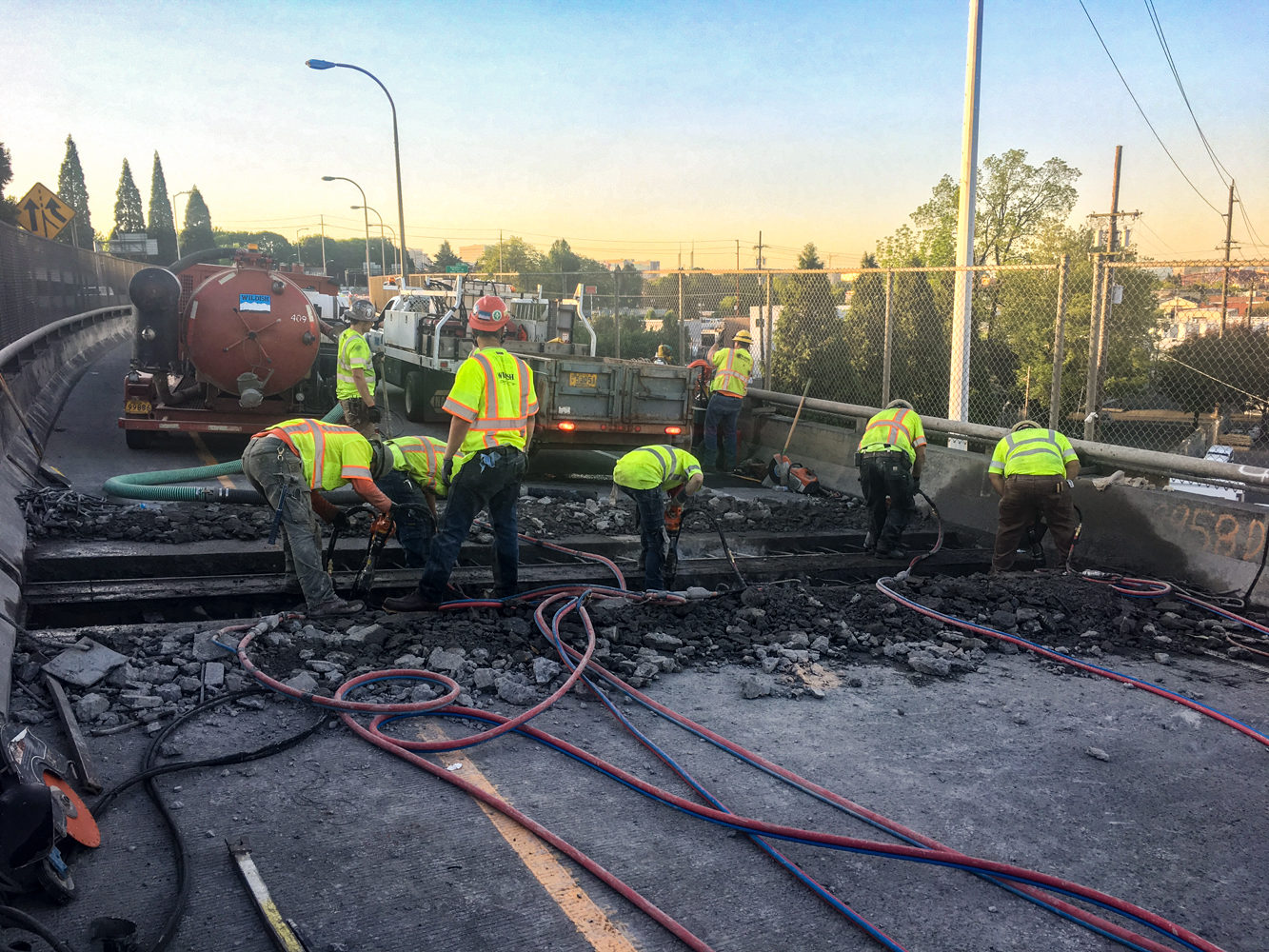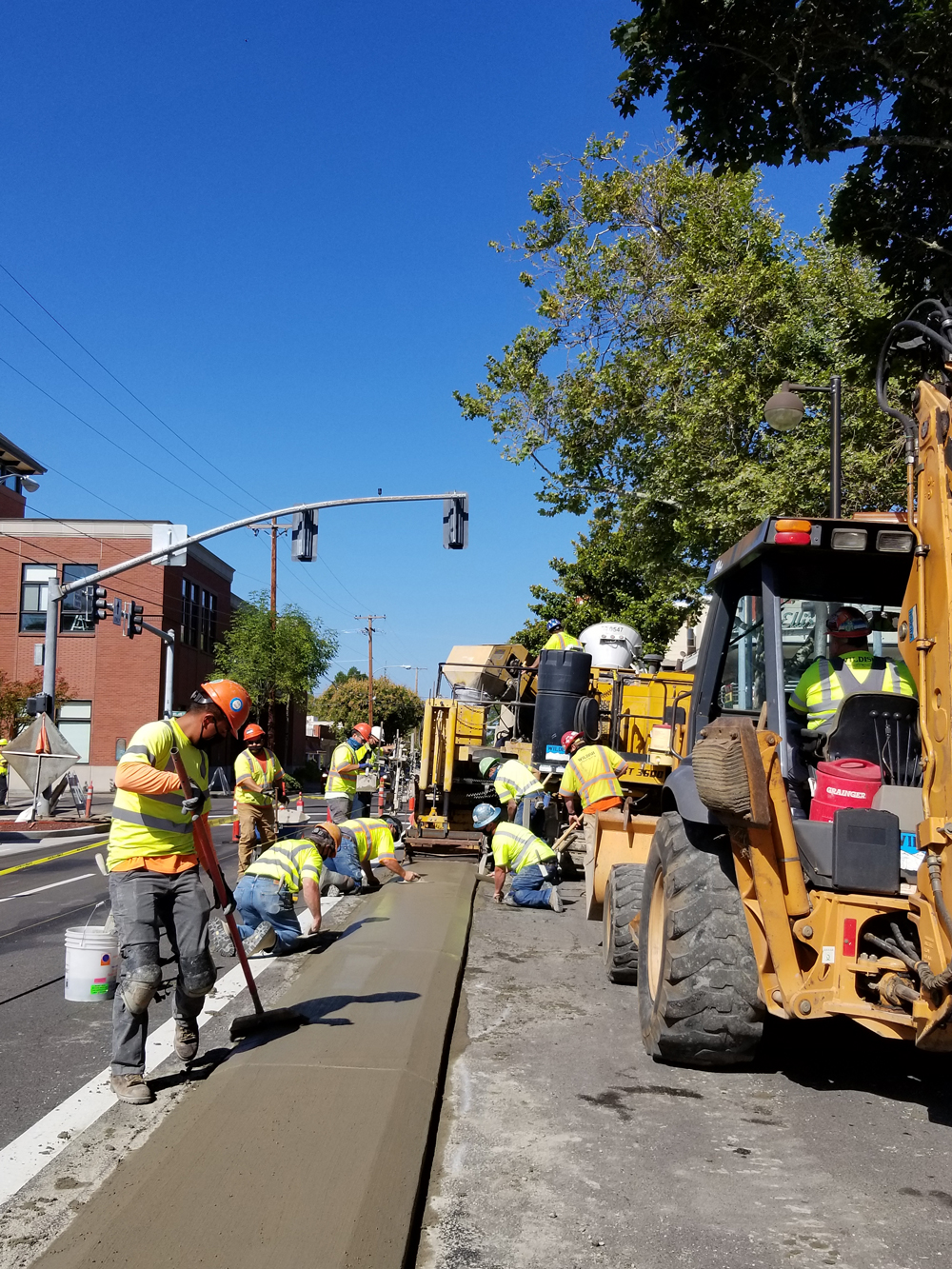 Get a Load of This
KudosCalls came in from many locations for Wildish to assist recent firefighting operations. One of those was from a Portland-area mill whose logs had caught on fire. They desperately needed as many water trucks as could be mustered. Wildish made a 4,000-gallon truck ready and kept it at the mill throughout firefighting efforts. The mill was very thankful and credited friends like Wildish that supplied water trucks for saving their mill and a lot of logs. Many thanks to Scott Vogland Dan Payne for making it happen!
Office support staff employees Tennesa White, Kelly Wood, Vickie Gruver, and Deanna Lashwayprepare to volunteer at a site for evacuees of the Holiday Farm Fire.